✨ 

20% off Amazon prices with free shipping included in the U.S.! 

✨

Please read the Shipping Policy/Note before ordering. 
Yondu is a vegetable umami sauce made from triple-fermented soybeans and umami-rich vegetables. Add it to broths, soups, stir-fries, pastas or any other dish that needs a deep and complex boost of flavor.

It's a natural replacement for dashi, concentrated stocks/bouillons as well as an excellent vegan fish sauce alternative.

100% natural, organic, vegan, gluten-free and non-GMO with no artificial flavors or preservatives. 
UMAMI SEASONING SAUCE gives a natural boost of savory-depth to any dish in seconds

FLAVOR SHORTCUT; a few teaspoons instantly enhances stir-fries, soups, roasted vegetables, sauces, dressings, noodles and more

CAREFULLY BREWED; slow, triple-fermented soy beans and rich vegetable broths combine to create a concentrated yet balanced umami-rich pantry sauce

VERSATILE & DELICIOUS alternative to fish sauce, soy sauce, bouillon cubes/paste, dashi, oyster sauce, broth, liquid aminos, umami powders, flavor bases

ALL THE GOOD STUFF; USDA Certified Organic, Non-GMO, Gluten-Free, Vegan, no artificial ingredients with 0 calories, carbs, sugar, fat
Specs & Ingredient List
This is a bundled order of 2 bottles = 56 Fl oz = 7 cups
Each bottle is 28 Fl oz (166 servings at $0.09/serving). 20% off Amazon-listed prices.
Ingredients: organic soybean essence (organic soybean, water, salt), vegetable stock (onion, white radish, leek, cabbage, carrot, shiitake, ginger, garlic), yeast extract
Shipping & Returns
FREE SHIPPING on all orders to the contiguous 48 states (AK & HI residents; contact us!) 

Orders ship out every Tuesday & Thursday at 10 AM EST. 

Tracking information will be sent to your email when order is shipped. Expect your Yondu to arrive between 1-5 days after shipping.

Same-day pick-up available in NYC at

 

Yondu Culinary Studio

 

(weekdays only).  

Purchasing for a restaurant or catering business? Let us know in the "special instructions for seller" section.

All sales are final.
First Time?
Not familiar with Yondu?
We suggest ordering an individual bottle via Amazon before purchasing in bulk
Interested in wholesale or reoccurring orders?
When placing your order, leave restaurant details in the "notes" section to be marked as tax-exempt. Email us to find out about restaurant pricing! 
Interested in learning more about Yondu?
Remind me. What is Yondu?
Yondu Vegetable Umami is a new pantry sauce that works as a shortcut for building great flavor.

It's made from
 

slow, triple-fermented soybeans

 

and

 

flavor-rich broth (simmered and concentrated from 8 different vegetables).
Why is Yondu such a high-impact ingredient to have in your pantry? Generations of fermentation knowledge + time + complex umami from vegetables!
How do I use it? 
Everyday home cooks and professional chefs alike use our vegetable-umami sauce as an all-purpose flavor hack that doesn't compromise on ingredients. Use as a quick way to build flavor.
A few spoons of Yondu is a versatile addition to soups, stir-fries, sauces, and marinades for an instant umami boost.
Use Yondu to replace/enhance fish sauce, oyster sauce, bouillon, soy sauce, Worcestershire sauce, liquid aminos, or other flavor bases.

Add warm water to turn Yondu into a flavorful and clean-tasting broth, or to enhance the flavor of homemade stocks, broths, or dashi. 

With that being said, #howyouyondu is totally personal (everyone has their favorite way to use it). 
When your Yondu arrives:  
Taste-test: dilute yondu with some hot water to get an idea of the taste. Try around 1 teaspoon with 1/2 cup of hot water.
Experiment: Add a few teaspoons to something you cook that's savory, delicious, and familiar. Something you can reliably whip-up, a dish in your repertoire, or perhaps even a classic family recipe!
Always season to taste with Yondu and reduce added salt (or salty-ingredients) to taste. Some people omit salt when using Yondu while others don't. It depends on your salty/umami balance preferences.

 

 
The following places are great ways to start experimenting with Yondu.
Tag us in your most delicious creations with #doyouyondu:
Soups, stews, braises, curries, casseroles
Stir-fries and sheet-pan roasted vegetables, tofu, proteins (Add yondu towards the end of your stir-fries, or the water content in Yondu may steam your vegetables. Yondu also helps speed up the caramelization process, so browning will happen faster!)
Sauces: pasta sauce, dressings, marinades
As a broth replacement or to boost homemade stocks/dashis (1 cup water, 2 tsp Yondu)
Ready for More? We have exciting things in the works!
We have a catalog of minimalist recipes on
 

@yondu.usa

 

or on our

 

website

Most of these minimalist recipes are simple and almost always feature vegetables as the main. Yondu pairs especially well with vegetables to highlight (and not mask) their delicate and nuanced flavors. We develop these recipes to get maximum flavor from minimal ingredients + time. 

Give us a follow and bookmark some recipes when the desire for a quick, flavorful veggie-filled meal arises!

(we try to keep it under 6 ingredients and 20 minutes. Send recipe requests to culinary@yondu.us) 
Customer Reviews
100
reviewers would recommend this product
Write a Review
02/02/2023
I recommend this product
Yondu
Seonkyoung Longest recommended it for umami in her vegan Korean kitchen. I had to track it down, and since I don't deal with Amazon, I bought TWO bottles (bulk order) from you directly. Finished my first, just got two more. I got it specifically for making vegetarian kimchi but now I'm using it in soups and sauces, and even just on steamed veggies. It's my new salt!
Judith B.

United States
12/23/2022
I recommend this product
Amazing flavor
Yondu makes everything taste great! We use it to sauté veggies, we cook it into rice, we use it for broth. It's amazing!
Beth G.

United States
12/22/2022
I recommend this product
Essential !!!!
12 months ago, my household switched to a plant-based diet. I am African-American, and my partner is Latino. We grew up with food with lots of flavor based on meat broths. Yondu provides the umami that works with both our cooking traditions. Even my mother, who was born in Mississippi, had to admit that my Black Eyed Peas, without the ham hock but flavored with Yondu, was as good as hers. Of course I had to add liquid smoke and avocado oil to get that complete down down south flavor, but foundation was Yondu and of course my mother's example of good tasting food.
Michael S.

United States
12/11/2022
I recommend this product
Adds deep, complex flavor to nearly everything
I use Vegetable Umami in most dishes. Although it enhances meats, it's particularly useful when making vegetarian dishes.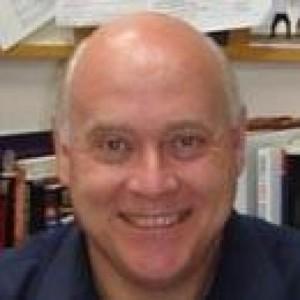 RL
Ron L.

United States
12/10/2022
I recommend this product
My Secret Ingredient for anything savory
I keep a bottle of Yondu on my dining room table to add to my oil and vinegar salad dressing and season all plated vegetables and fish. I also make my own chicken and fish bone broth and a generous dash of Yondu finishes the flavor after I strain the bones and veggies. Yondu is as essential as my anchovy salt and various peppers, maybe more so!!
Lacy L.

United States